Netherlands wishes on the passing of Clyde Bellecourt
This week Native America lost one of its great activists and original founder of the American Indian Movement, Clyde Bellecourt. The Netherlands foundation for North American Indians, NANAI, sends its condolences to Bellecourt's family and to the wider American Indian family. NANAI has supported the Indian fight for self-determination and treaty rights since its founding during the take-over of Wounded Knee in 1973. Clyde Bellecourt was one of the activists at that time. We would like to thank Clyde Bellecourt for dedicating his whole life for the struggle for Indian rights. Many of the original founders of the American Indian Movement have passed away, but the American Indian spirit is alive and ready for the future. NANAI will continue to be at your side.
Foundation NANAI
January 15, 2022, The Netherlands
info@nanai.nl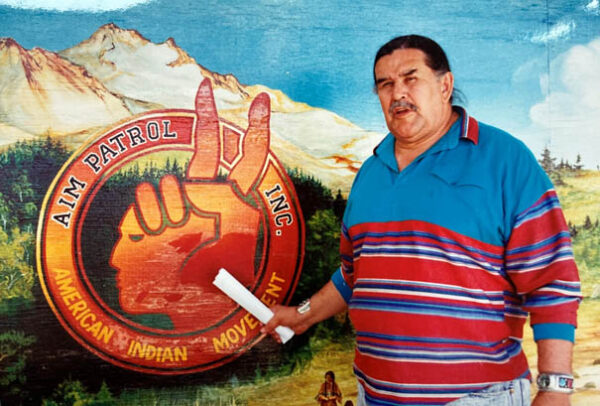 Picture taken of Clyde Bellecourt at the AIM headquarters in Minneapolis in 1992 (by Serv Wiemers, NANAI).