UPDATE LAPTOPS  VOOR DE KARIHWANORON MOHAWK IMMERSION SCHOOL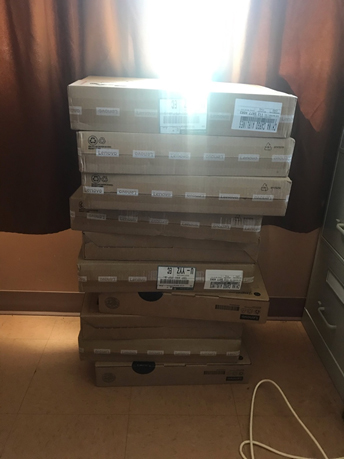 Kwe kwe!
To all of our friends in Holland and NANAI, on behalf of all of the Karihwanoron mohawk immersion program in kahnawake, I'd like to say niawenhko:wa ( many thanks) for your generous donation so that we can purchase laptops for the upcoming school year!
Due to covid-19, we will be forced to include online teachings as best as we can. We have a phase approach plan to start our year, bringing in only some of the students for physical attendance while the others participate on some live online interaction.
Although we have finally been granted government funds to operate our unique language and cultural program, like everyone else covid-19 hot without planning ahead… our program is run on a lot of oral teachings, online will be a challenge and we are great full to you all for helping us to purchase computers in this difficult time.
On a personal level, I have been involved with Karihwanoron from the start in 1988 and have known about NANAI since I was a child back in the 70's where I'm sure I had met Maria van Kints in Akwesasne. Later on I met Maria  and Leo and others when I spent 10 days in Holland after many years of getting supper for the school. NANAI purchased our very first computer, back when computers cost well over $3000CAD. Here are our new laptops all delivers and ready to go!
Niawenhko:wa!!
Joely van Dommelen (my great great great grandfather was Dutch 😊)